The Seek Thermal app (companion for Seek Compact imagers) has four thermal modes to meet your thermal imaging needs.
Normal - Regular thermal images can be viewed and recorded (this is the default mode).
Spot - Average temperature around the center spot will be displayed.
High/Low - Indicators will be displayed at the highest and lowest temperatures, along with their temperatures.
Threshold - The selected temperature and property will be highlighted.  Tap indicator to change mode and temperature.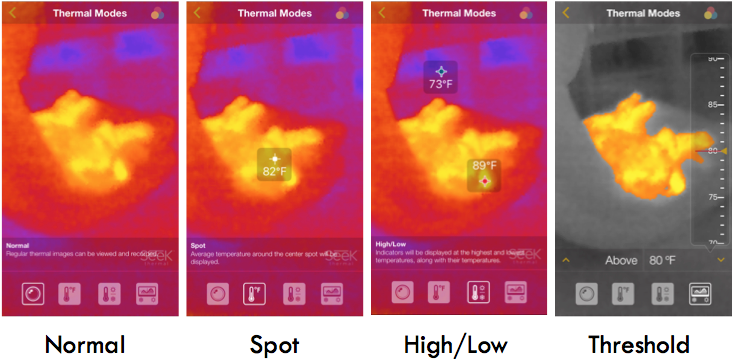 While in the thermal modes selection screen you can also change the color palette your images will display in.